Fluorescent Vibes - GBM - C15 Cassette - (CCR-031)
Live excerpts from performances at Goodbye Blue Monday in 2009. "Early-Cluster/Eno-like washes and analog pulsations with a coalescing layer of powdered concrete crunch."-Wm. M. Berger. "Take me away, alien mothership."-SiHV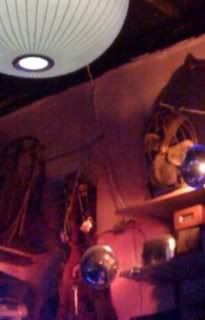 ---
Fluorescent Vibes - Shaded Inconsistent - CDR (CCR-018)
Timely follow up to Elephant Mortar.
Artwork by Ricky Billings.

OUT OF PRINT
---
Fluorescent Vibes - Elephant Mortar - 3" CDR (CCR-017)
Excellent first release from from this Brooklyn/Ridgewood psychedelic trio. Keywords: Future / Epcot / 1970's / NON-organic. Includes members of Miami Beach, Heliotaxis, Spacehand and Arcanode.
Artwork by Ricky Billings and Margherite Ottaviano.