Evil Robot Ted - Waster (Cassette)
All sounds and art by John Marra.
flaccidplastic.com
evilrobotted.bandcamp.com


---

Noisepoetnobody - Epos Nemo Latrocinium - CD
noisepoetnobody (analog synths & stringboard) celebrates his new CD Epos Nemo Latrocinium (Latin: Epic Nobody Mercenary) with comrades Tom Swafford, violin; Dean Moore, percussion & resonant metals; Joy Von Spain, voice & piano; Vanessa Skantze, butoh performance. Also: butoh performance by Alex Ruhe with sound by Sisiutl.


---

Cathartech - Lithogenesis (Cassette)
orthoclase was created as part of the LOOPOOL field recording project // www.LOOPOOL.org // all other sounds are a symptom of cathartech // recorded 2012 in SEA, wa at sanctum solaris
Available at: http://www.sonicmunitions.com

---

SCARD - Hellscum c-30
All sounds by Jared Huston:
Acoustic guitar, drums, vocals, piano, synth, field recordings, and Aztec whistle. Interior bee hive recordings courtesy of Hydronics. credits
released 20 May 2012
Available at: http://scard.sonicmunitions.com

---

Robert Ridley-Shackleton - Kapali Carsi – Wet Dipole (C40 Split)
Kapali Carsi is a true underdog to the Avant-garde. His sounds are very minimal and austere. However what make KC so fresh is that his simple sounds can have serious tension and although sometimes deadly serious can seem very free, almost like a serious 'art-brut'. This split cassette is almost entirely focussed on microphones, which nearly dominates all of Kapali Carsi's work and has also been a key concept through Robert's work lately. Robert's side of the tape is less tense and more crude and diseased. This cassette is perfect for all your scrapping, bangs and breathing needs.
Limited to 35 copies.
Also Available at: http://hissingframes.blogspot.co.uk


---

Robert Ridley-Shackleton - Light years of Sodom, God and Splat (C20)
After having to go to hospital Robert returns with a heap of chaos from his mind straight to your ear holes. This is true cacophony, everything's present, vocals, junk electronics, synth, tape manipulation, loops, fear, highs, low's, evil and good.
Limited to 30 copies.
Also Available at: http://hissingframes.blogspot.co.uk

---

Robert Ridley-Shackleton - Sex U Up (C30)
After last year's attempts of pop stardom comes another thirty minute album from the "master of mangled pop". This was made after Robert was thrown out of his home, now armed with only looping cassettes and a telephone that he has circuit bent into a microphone. He feels the need to make a new pop album dedicated to all things rude, hot and steamy. Everything you hear is entirely vocals. Although from the description it sounds minimal the result is pop at its darkest and weird.
Limited to 30 copies.
Also available as a Cd-r.
http://hissingframes.blogspot.co.uk


---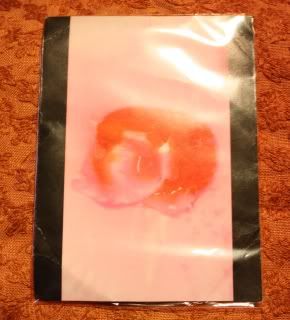 Bad Nancy - Ep! - CDR
BAD NANCY... we try to make every concert as fun as possible.... BAD NANCY includes 4 musicians / 3-5 dancers / and Videos.... The goal is to make an avante - garde experience as accessible and fun as possible. FUN FUN FUN!!!
[OUT OF STOCK] - Please contact myspace.com/badnancyk if interested.

---

Makhir De Narbonne - Indetermine - CDR
Makhir de Narbonne masterfully interprets and breaks up all kinds of the popular music genres today into fragments, and reconstructs them into an electronic format. This project is about finding ones soul in art amids a multiplicity of popular distractions. This is a perfect blend of musical order in a free form setting. No two live performances are exactly alike, yet the energy is consistent! For live show booking, email jon.lancelot@gmail.com
[OUT OF STOCK] - Please contact jon.lancelot@gmail.com if interested.

---

Sunglasses/Ominous Clouds - Split C10
split c-10 on newly defunct Tin Cans and Twine. I have a number of copies of this, which is available for 3$ (shipping included) in U.S. Black photo copy on different colored paper.


---

Heliotaxis - From Being To Annihilation - CDR
'Taxis is a free-form noise/improv trio. We're not exactly sure what will happen when we assemble- but usually some chaotic extrapolations with a strange kind of beauty are the results.


---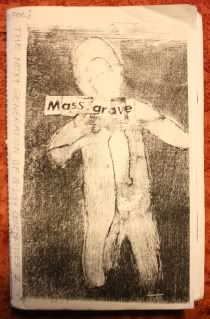 Ashley Purciello - Mass Grave - Zine
MASS GRAVE w chapters. Destroyed Bodies/ Fatal Signs/ Willing-drawings/ collage, totalitarianism, holocausts ..


---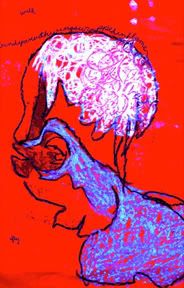 Fluorescent Vibes - The Weight Of The Clouds - C30
Materializing as naturally as condensation on the side of a glass, this Ridgewood trio (now duo) compromised of members of Arcanode and Miami Beach approach near-weightlessness with this aptly titled magnetic offering. Never has a title so much so represented the vision and execution of a tape more unequivocally. Artwork by Tiana Femano, Ashley Purciello, and Diana Hutyk from the book "weep music + tainted love". Ltd. 60


---

Fluorescent Vibes - Possibilities - Cassette
Drone can be a tricky style to tend to without falling prey to monotony and regression, but like fellow Brooklyn master Millions, the Vibes make an exquisite case for the style's encompassing authority and its continuing evolution into unheard, thrilling entities. The first half documents one of the band's breakout performances taken from last year's New York Eye & Ear Fest, with the then trio of Heliotaxis/Arcanode instrumentalist and Cryptic Carousel label-head Corey Bauer and former Miami Beach members Phillip Gerson and Matt Kimmel (he of Acid Marshmellow and Melted Mailbox fame) emitting a consolatory and illusory pastiche of submerged synths and fleeting found sound. A Silent Barn action fills out the second side, finding the Bauer-Gerson duo trudging through notably spare and slightly sinister forms, all the calming surreality in tact. A gorgeous head trip. Edition of 60.


---

Witchbeam Presents - Dark Barbarians Volume One - Temple of Pei 008
Poster and tape compilations, featuring Grasshopper, Skin Graft, Fluxmonkey, Outer Space, JFR as SETH, Fragments, and a bunch of other great acts. You may want to contact me to reserve yours, ridiculously limited.
[OUT OF STOCK] - Please contact templeofpei.com if interested.